Air Filter Precleaner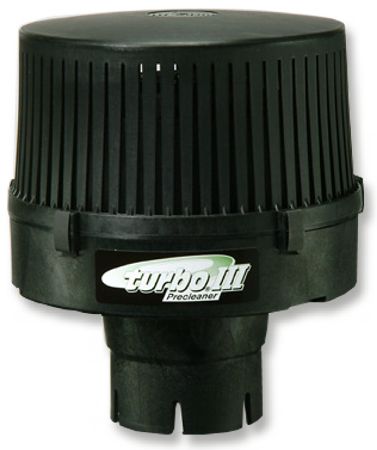 click image for large view)




Cleans engine air before it reaches the filter! Saves Fuel, Time, Money, Air Filters and Engines.

I'll never forget the dust!
For anyone who has experienced a vehicle convoy on a dusty mountain road, the same dust that collects on the dash is clogging your air filter before you even get to the trailhead.

The air filter precleaner is the no-maintenance, no-hassle, effective method to ensure that your engine continues to breathe in the most dusty conditions. The exterior slotted casing prevents larger debris from being drawn in, while the vortex-style precleaner uses centrifugal force to expel dust and other fine particles from the intake air. Yet maintaining effective engine breathing for maximum efficiency and power.

Turbo and In-Line Precleaner Features:


Designed for vehicles between 50-250 CFM.


Removes up to 98% of impurities.


Self-Cleaning.


Powered by intake air.


Installs in seconds.


3" Neck - with HD clamp.


K&N-type filter compatible.


Saves money, saves fuel.


Maintains Effective engine breathing for


maximum efficiency and power.


Extends engine air filter life from 2 to 10 times.


Reduces engine wear and prolongs engine life.


Proven effective - Moab-Tested!



The Turbo precleaner - designed for vehicles with raised-air intakes (snorkels). The precleaner replaces the air-ram, mounted on the down-pipe.


Dimensions: 7-1/2" W x 8" H. (Note: Height includes neck)


U.S. SHIPMENTS (lower 48)


FOR OTHER SIZES (5-8" NECK)
CALL TOLL-FREE 800-622-5110 FOR INFO



Note: Precleaner should be selected to match air flow (CFM) of engine. Do not select by air intake diameter alone.

How does the air filter precleaner work.


The air filter precleaner has a specially designed blade that causes incoming air to spin.


As the air spins, centrifugal force separates dust, dirt, insects, rain and snow from clean cold air.


Contaminants are blown out through the special discharge ports.


Only the purified air goes to the standard under-hood engine air filter.

---
Calculating your CFM:
Here's the standard formula to calculate your CFM.



RPM - Revolutions per minute


CID - Cubic Inch Displacement.


VE - Volume Efficiency.
---
3456
= CFM
Air Filter Precleaner
20-75 CFM Series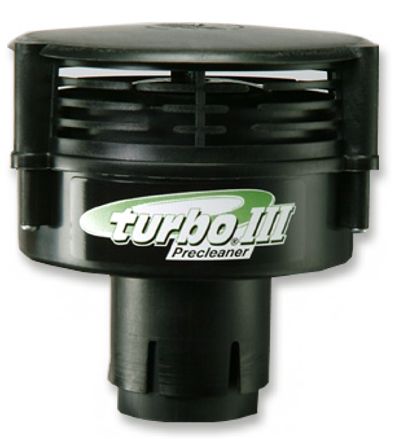 (click image for large view)




Cleans air before it reaches the filter!
Maintains effective engine breathing for maximum efficiency and power.

Smaller Cubic Inch Displacement: This precleaner Series (with 2" neck) is designed for cubic inch displacement engines in the 90-200 cc category. This comprises of mostly older vehicles (60s-70s era) that many of us still enjoy fourwheeling.

2" Turbo Precleaner:


Horizontal louvered design.


Dimensions: 5-1/4" W x 5-1/4" H. (Note: Height includes neck)

Note: Not recommended for oil-bath air filters.



U.S. SHIPMENTS (lower 48)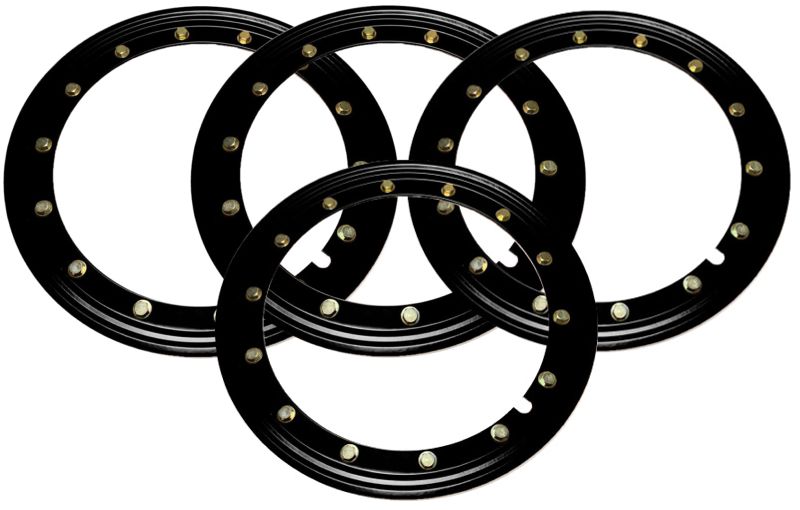 Simulated Beadlock Rings
Customize your wheels to give that extreme off-road look! Our snap-on simulated beadlock rings look like the real thing. SREET LEGAL!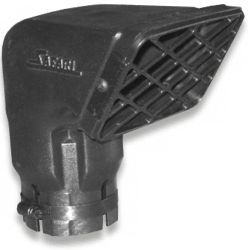 Safari Snorkel Air Ram
Need a replacement snorkel air ram for your snorkel? The Safari air ram ensures the best engine protection possible.
Disclaimer. Please read: The effectiveness of this equipment is directly related to the manner in which it is installed, used (for off-road use only), and/or maintained. Proper installation, use and maintenance is solely the responsibility of the installer/user, and will not be assumed by Billet4X4.com.