Xtreme-Duty Snatch Strap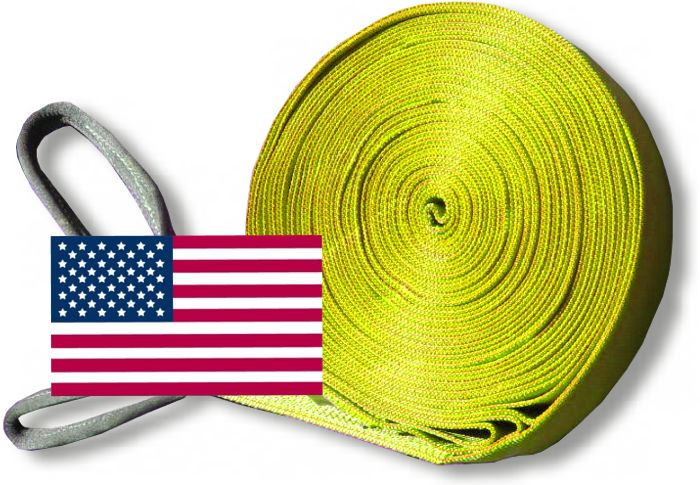 (click image for large view)


Our Billet4x4 Xtreme-Duty Snatch Strap is designed to free stuck vehicles by stretching, and then recoiling to its original length. Fabricated with tapered loops and cordura wear-pads, they are engineered to the highest U.S. standard.



2" x 30' - 15,500 lb. MBS.


3" x 30' - 25,000 lb. MBS.


4" x 30' - 31,000 lb. MBS.


Folded and stitched re-inforced loops.


Chafe guarded wear-pads on each end.


High Strength & High stretch.


Made from U.S. nylon webbing.


Professionally assembled.


Made in the U.S.

For tugging and snatching of stuck vehicles in mud, snow, or sand. This snatch strap will stretch and safely yank a vehicle to safety.

U.S. SHIPMENTS (lower 48)





Customer Service


"I'd like to thank you for all the advice on choosing my recovery gear. I couldn't be more satisfied. You guy's have the best customer service that I've found, online or anywhere. Thanks!!"
Don Wood
Aurora, Colorado


XD Snatch Strap & Kit Bag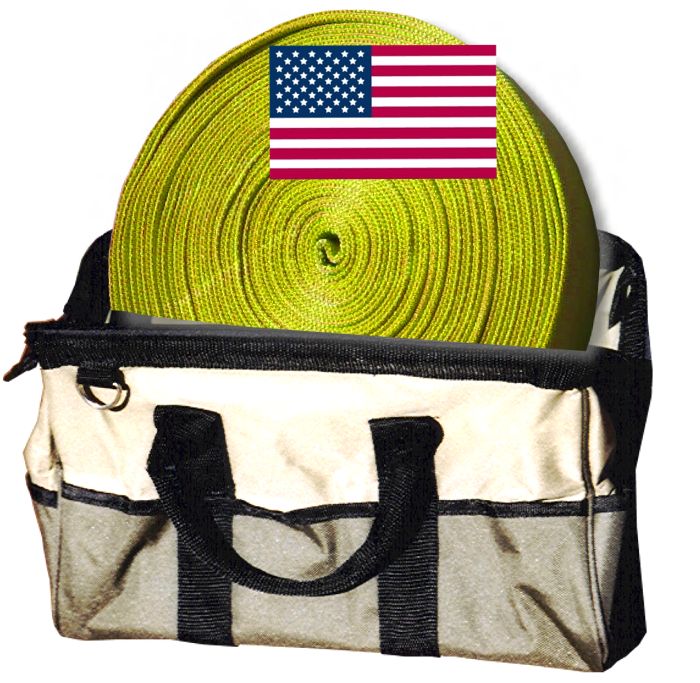 (click image for large view)


Protect your Xtreme-Duty Snatch Strap by storing it in our handy kit bag. Don't just throw that strap in the back! Store it carefully, and it will be there for you when you need it.


It's a great kit bag for other recovery gear too.



15" wide-mouth Gear Bag,


heavy-duty nylon zipper, outer


pockets, and hard fiber floor.


Price Saving: The Recovery kit bag has a retail value of $19.95. Get it here with your Snatch Rope for $10.


U.S. SHIPMENTS (lower 48)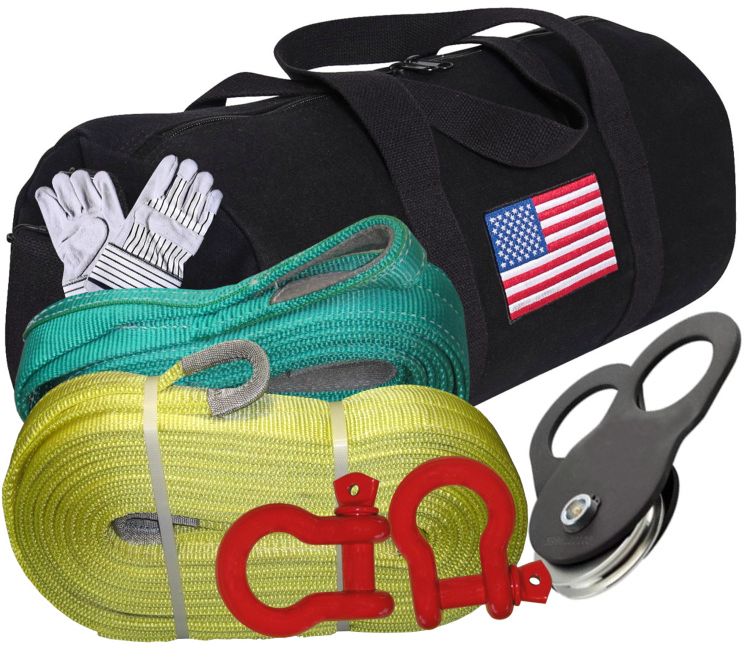 XD Recovery Kit
The all-in-one recovery kit, w/ heavy-duty gear bag.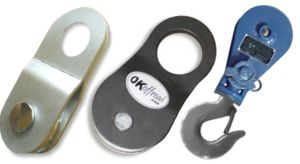 Snatch Blocks
HD Snatch blocks - we have one to suit your recovery application.
Disclaimer. Please read: The effectiveness of this equipment is directly related to the manner in which it is installed, used (for off-road use only), and/or maintained. Proper installation, use and maintenance is solely the responsibility of the installer/user, and will not be assumed by Billet4X4.com.